Hello everyone. Welcome to another issue of Emmen Weekly, our new twist on gaming news.
This week's issue is a little longer than usual. It's been a very hectic week for the games industry on multiple fronts.
So with no further ado, arise Tarnished! Let's get into this mammoth issue of Emmen Weekly.
Elden Ring Sells Over 12 Million Copies Since Release
Japanese developer From Software has announced that its newest release, Elden Ring has sold over 12 million copies since release.
The game is an action RPG set in a dark fantasy setting created by Director Hidetaka Miyazaki and renowned author George R. R. Martin. It brings back much of the classic "Soulsborne" gameplay and takes it to new heights in an open world.
According to From Software, many customers have been showering the game with praise for its unprecedented and overwhelming gameplay experience.
It then went on to state that fans of the game can expect more from the story as the developers look for ways to expand Elden Ring's "intellectual property" beyond the medium of games.
What this could mean is not immediately clear but what is clear is that the game had a very successful release. So expect some more details about what the future plans for Elden Ring are sooner rather than later.
You can learn about our favorite Spirit Ashes here, read our technical overview of the game here, or learn about the recently released patch 1.03 here.
Our review of Elden Ring is coming soon.
Hogwarts Legacy's Gameplay Showcased
Gameplay from the upcoming Harry Potter-themed game, Hogwarts Legacy has been showcased.
The 14-minute trailer went over various aspects of the gameplay, story, and characters.
The game appears set in the Hogwarts castle and the areas around it. This translates into what appears to be a very large open world (that you must use a broom to traverse).
The trailer also showcased various classes you can take, friends you can make, and side activities you can partake in. It looks to be quite diverse but this is only the first gameplay reveal.
We also saw some hints of a story about a goblin rebellion. The concept of goblin rebellions has previously been brought up in the series as topics of study during History of Magic. This of course, means that the game is set in the 1800's, long before the Hogwarts we know.
The combat in the game was also showcased in the trailer. We saw wizard duels how they functioned, along with some details about upgrade paths and skills. It seems that your appearance isn't the only thing you can customize in this game.
All in all, the trailer looked quite good and would likely get Harry Potter fans very excited.
The developers also noted that the game will not have multiplayer.
You can check out the trailer below.
Riot Games Announces Equity Investment with Fortiche Studios
Riot Games has announced that it has made an equity investment with the creators of Netflix's highly acclaimed League of Legends series, Arcane.
In plain terms, this means that Riot now holds a significant non-controlling stake in the company.
The statement released by Riot stated that the two have collaborated for over a decade, starting with Get Jinxed (feat. Djerv) to celebrate the launch of the iconic League of Legends character, Jinx.
It went on to list other collaborations such as WARRIORS and Enemy (both feat. Imagine Dragons), Seconds (a cinematic showcasing Ekko, who appears in Arcane), POP/STARS (feat Madison Beer, (G)I-DLE, and Jaira Burns as the virtual K-pop band K/DA) and RISE (the anthem for the 2018 League of Legends World Championship feat Glitch Mob, Mako, and The Word Alive).
Riot then stated that it worked closely with Fortiche during the early ideation and storyboarding of Arcane, adding that it was a key partner throughout the development of the show.
With this new arrangement, it appears that Fortiche will be working closely with Riot for the foreseeable future.
While a second season of Arcane has been announced, we have yet to see what other fruit this partnership will bear. Another show focusing on other League characters perhaps?
Here's hoping.
Konami Renews Silent Hill Trademark
Japanese game developer and pachinko business-owners Konami has renewed its trademark for Silent Hill.
This renewal comes amid rumors circulating about the possibility of a series reboot.
The news of the renewal comes from Video Games Chronicle via Reddit user LongJonSillver who noticed that the company renewed the Silent Hill trademark, along with some other games.
These other games are Frogger, Gradius, the Water Margin, and Tokimeki Memorial.
It is worth noting that the Silent Hill trademark doesn't simply cover the games but all related merchandise.
The franchise has been lying dormant since 2014's brief glimpse at P.T., which was the Silent Hill game by Hideo Kojima and Guillermo del Toro that we never got. We've not seen a major release since 2012.
While we are on this topic, let's also take a moment to remember that someone has purchased SilentHill.com to troll Konami.
The website displays a single tweet by Silent Hill 2 and 3's Art Director, Masahiro Ito expressing regret over designing the series' iconic villain, Pyramid Head.
NieR: Automata Manga Announced
An official manga based on Square Enix and Platinum Games' NieR: Automata has been announced.
According to the official NieR twitter page, the manga will be called "YoRHa – Pearl Harbor Descent Record – A NieR: Automata Story".
It is set to be released in December 2022.
As for the contents of the manga… looking at the title, it is possible that this might be a depiction of A2's backstory.
You can preorder the manga here.
Microsoft's DirectStorage Arrives on Windows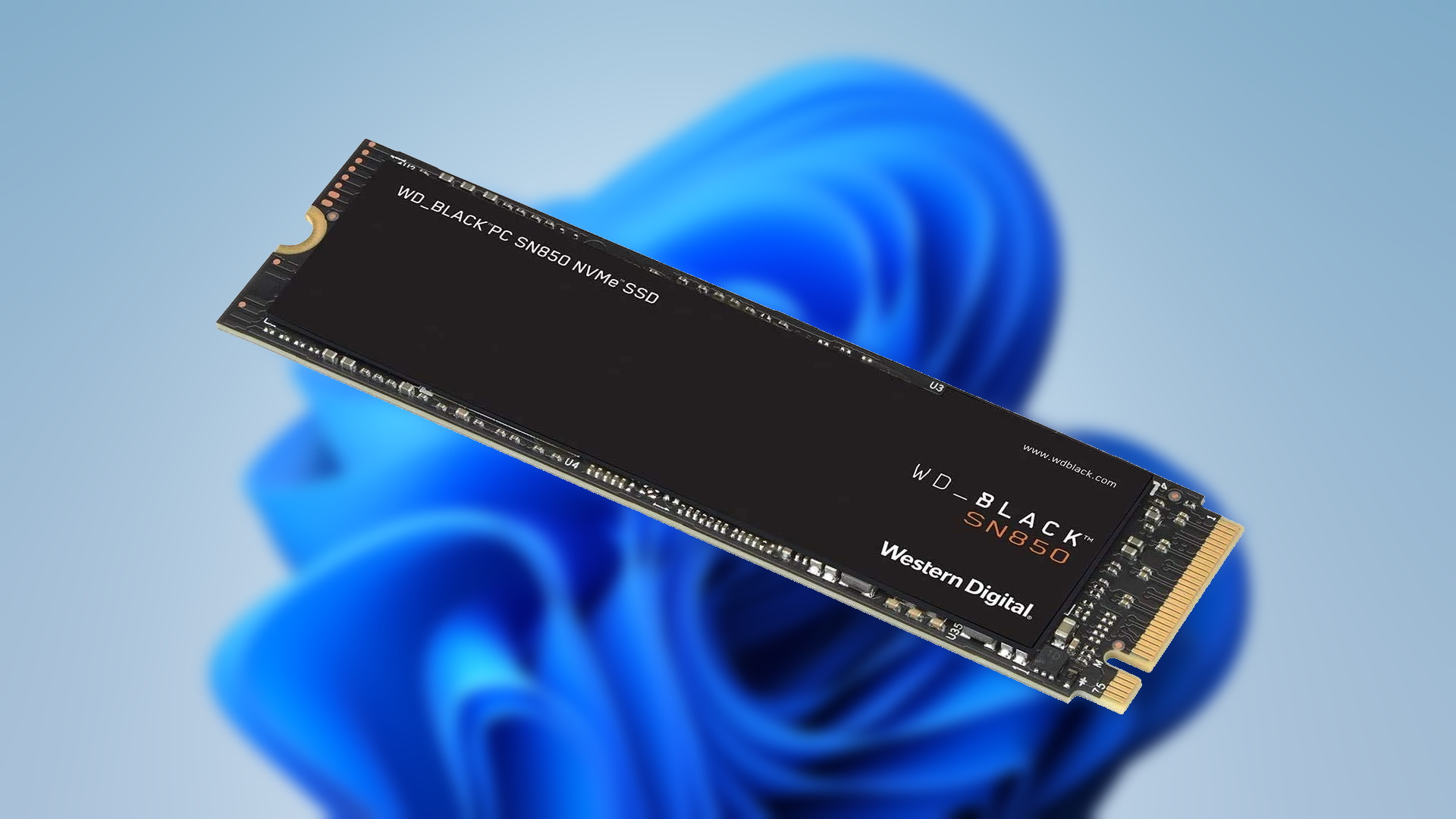 Microsoft has announced that DirectStorage has finally arrived on Windows.
The tech was previously used in Xbox Series X and will allow for more expansive and detailed game worlds and faster load times on PC.
DirectStorage is an I/O system that was introduced with Xbox Series X. It is designed to use hardware compression and fast solid state drives to improve load times and reduce CPU workload. This will enable the processor to focus on other tasks such as physics or adding more NPCs.
Microsoft had promised to bring this technology to PCs back in 2020. And now, it is finally here.
The company stated that DirectStorage is compatible with both Windows 10 and Windows 11 machines, though it recommends Windows 11 as it has the latest storage optimization built-in.
We don't yet know much about which games will support DirectStorage, one of the few confirmed games to support it will be the action-RPG Forspoken.
Tencent Acquires Majority Stake in Rime Developer Tequila Works
Chinese tech giant Tencent has acquired a majority stake in the developer of Time, Tequila Works.
Tencent has been quietly acquiring more and more game studios quietly over the last few years.
In a statement released on Twitter, the CEO of Tequila Works, Raul Rubio stated that "there is a limit to how much you can grow by yourself."
He went on to state that Tencent is a partner that can appreciate the value of top creative talent with originality as their banner.
He also stated that the partnership will be focused on taking their original IPs to greater heights and create the best experiences they can dream of.
Tequila Works joins a long list of game developers that Tencent has a stake in.
Some of the studios they own a stake in include Riot Games, Turtle Rock Studios (Back4Blood), Epic Games, Dontnod Entertainment (Life is Strange), Activision Blizzard, Kadokawa Corporation (they are a media conglomerate that owns From Software), Ubisoft, Remedy Entertainment (Alan Wake, Control), and much, much more.
Sony Acknowledges Discrimination Allegations, Still Wants Case Dismissed
Sony Interactive Entertainment has stated that it takes the allegations of discrimination "seriously" but is still pushing to have the case dismissed.
This particular case began in November 24, 2021 when a former IT security analyst at Sony PlayStation named Emma Majo filed a lawsuit against the company alleging gender discrimination and wrongful termination after speaking up "about descrimination against females" at the company.
The lawsuit alleged that the company tolerated and cultivated a work environment that discriminates against female employees, including female employees and those that identify as female.
Since then, eight more women, both current and former employees of PlayStation have joined the lawsuit.
The new plaintiffs accused PlayStation of fostering a work environment where behaviors such as demeaning remarks, unwelcome advances, and being overlooked for promotions.
At the time, Sony's response was to call for the case to be dismissed on the basis that the plaintiffs did not adequately represent the experience of female workers in the company.
In the latest update of the case, Sony has stated that it takes the substance of the newly submitted declarations seriously.
However, it still insists that "Although most are by former employees who no longer work at SIE, SIE either has addressed or will address the issues raised in them in due course, as SIE values its female employees and takes proactive steps to ensure they have every opportunity to thrive and be heard."
A judge will rule on dismissing the case or not in mid-April.